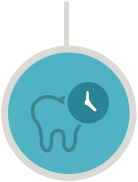 No Waiting Time
Through his surgical career, Dr Pinho has become extremely efficient.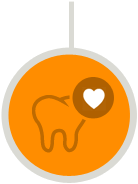 Post Procedure Care
Dr Pinho offers Post Operatory follow up for every case and treatment free of charge.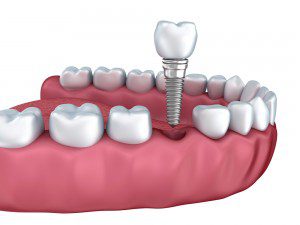 Dental Implants have changed the trend of dentistry over the last 60 years. What are dental implants? What is the history behind the evolution of dental implants? How are they used to replace missing teeth?
Having 100+ questions like these? Just read this article to get a clear-cut idea.
We all tend to think of dental implants as advancement in dentistry. But what many people don't recognise is that the hint behind dental implants has been risen around for centuries. Since the beginning of mankind, humans have used dental implants in one form or another to replace missing teeth. Approximately, 2500 B.C, the ancient Egyptians tried to stabilise teeth that were periodontally involved with the use of ligature wire made of gold.
The Father of Modern Dental Implant, Swedish Orthopaedic surgeon Per-Ingvar Brånemark made his implant discovery in the mid of 1960's. While investigating bone healing, he revealed that bone tissue would fuse to Titanium in a process called Osseo Integration. Over the next years, he performed experiments and investigations, finally commercialising dental implants 1970's. It's hard to believe that dental implants in their modern form have been evolved around just over 60 years. But it's no wonder; dental implants have maintained a 95-98% success rate, making them as the popular option with dentists and patients alike.
The above mentioned are few of the historical parts of dental implants.
Now, Let Us Dive Into the Ocean of Dental Implants
What Are Dental Implants?
Dental Implants are metal frames or posts that are surgically positioned into the jawbones beneath your gum line to hold the replacement tooth/teeth. This forms the stable and sturdy base for your replacement teeth.
Compared to dental crowns, dental bridges and dentures, dental implants are the most popular and effective long term solution for people who suffer missing tooth, or other chronic dental problems. Since they fit, look and feel like natural teeth, dental implants are quickly emerging as the new standard in tooth replacement.
What Are The Types of Dental Implants?
According to their shape, and how they are attached to the jaw bone, dental implants are classified into three types. They are,
ENDOSSEOUS – "Within the Bone"
Made either of metal, metal covered with ceramic or ceramic material, they are surgically placed within the bone.
SUBPERIOSTEAL -"On Top Of the Bone"
These are placed on the top of the bone but underneath the gum line. They are made out of a metal framework.
TRANSOSTEAL -"Through the Bone"
This is a hardly used type of dental implant procedure that completely penetrates the jawbone.
Thinking, how your dentist chooses the right type of dental implant for you? It's simple. The choice entirely depends on – where the implant will be placed, what kind of bone and how much of bone is available, and the design of the tooth that will be supported by implants. Your dentist will analyse all these to determine which type is best suited for your needs.
What Are the Advantages of Dental Implants?
Your teeth were designed to last longer, but sometimes they don't! When a tooth is lost, you not only lose your chewing ability, but also it opens the new door for other chronic dental problems. So replacing your missing teeth is important to maintain your general health and to the health of your other teeth.
Here are the few more reasons why are dental implants considered the best option to restore missing teeth.
Dental Implants Behave Like Natural Teeth
Dental Implants Can Last A Lifetime
Dental Implants Prevent Bone Loss
Dental Implants Keep Adjacent Teeth Stable
Dental Implants Can Help Keep You Free Of Gum Disease
Dental Implants Can Prevent Facial Sagging And Premature Aging
Are Dental Implants Right For Me?
The big question is, "Are dental implants right for me?" Generally speaking, if you have lost teeth, you are a candidate for dental implants. However, there are some oral health conditions that can affect the decision of whether dental implants are right for you or not. For instance, if you've diabetes, cancer, or uncontrolled periodontal (gum) disease, then you're not the right candidate for dental implant.
Figure Out the Dental Costs in Sydney
The cost of dental implant in Sydney rises every year. The cost of a single dental implant can vary based on the region and the dentist you've chosen to perform the procedure. Approximately, the cost for a single dental implant starts from $1500. The cost may also vary depends on which dental practice you've chosen for your surgery and if you've had private hospital cover for over 12 months, it will likely cost you nothing out of pocket.
What Type of Follow-Up Care is Necessary after Getting Dental Implants?
After getting a dental implant, routine maintenance care at home and follow-up at dental office are important to avoid the risk of developing a condition called, "peri-implantitis." Home dental care involves regular brushing and flossing to keep food debris and plaque from sitting around the dental implant. In the dental office, your dentist examines the surrounding hard and soft tissues to remove harder calcified deposits around the dental implant.
What About the Success Rate of Dental Implants?
Success rates of dental implant procedure may vary depends where in the jaw implants are placed, but in general, dental implants in Sydney have a success rate of up to 98%. With proper care and dental hygiene, dental implants can last a lifetime.
The Future of Dental Implants
According to numerous studies and market research, the future of dental implants is expected to grow significantly during the forthcoming years. Being one of the leading patents in the dental industry, dental implants provide an affordable solution that is absolutely second to none.  Dental implants are recognised as the best choice by many specialists and they are approved by the vast majority of patients who use them.
Faster procedure completion, shorter recovery period, affordable cost, easy financing options and easy access to implantation are goals that have already been reached. It's time to conclude that "The final result of dental implant is a safer treatment with improved prosthetic success and predictability. As this improves, even greater success is expected in the future."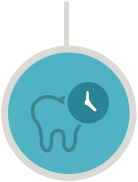 No Waiting Time
Through his surgical career, Dr Pinho has become extremely efficient.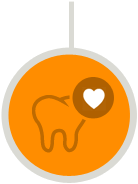 Post Procedure Care
Dr Pinho offers Post Operatory follow up for every case and treatment free of charge.